Not sure when to re-roof, what products to select or who's a reputable contractor? Let the roofing experts at KOTT help – we've been roofing Ottawa's homes for more than 30 years.
We Proudly Carry Products By

What makes KOTT different from other roofers?
A system-based approach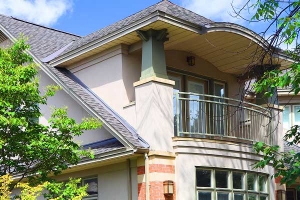 What's underneath your shingles is critical to protecting your home. We treat your roof as a system, installing a high quality leak barrier, solid roof deck protection, the proper ventilation and – finally – high quality shingles.
The best warranty in the business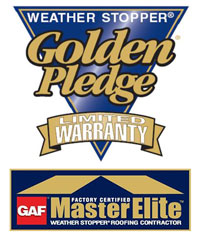 Only a factory-certified GAF Master Elite™ Roofing Contractor can provide the comprehensive Golden Pledge® lifetime warranty. This non-prorated warranty covers the entire system for 50 years against material defects, including the cost of installing a replacement roofing system. KOTT's workmanship is covered for 25 years – by GAF – including tear off and disposal costs.
A focus on our workmanship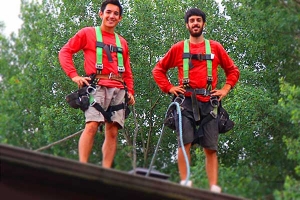 In addition to being factory-certified by GAF, we are a Renomark Renovator. That means we've proven our quality workmanship and adherence to ethical standards to the Canadian Home Builder's Association.
A professional support team
Our Sales Reps and installation crews are supported by a team of office-based professionals who can help with any scheduling, after sales service or billing issues.
We've got you covered
When the KOTT team is on your site you're covered against liability. Our installers are insured up to $2 million, bondable to $5 million and covered by WSIB.
Our crews have been trained to the Ontario Ministry of Labour Working at Heights Training Program Standard. This training standard is designed to prevent falls and increase safety for workers who work at heights, and became mandatory in the construction sector in 2014.
A proven track record
Check out our excellent rating on the Better Business Bureau.
We're not a startup or fly-by-night company
We've been in the home exteriors business for over 30 years.
What to expect when you deal with KOTT
When you request an estimate, we'll set up an appointment to inspect your roof. Seeing what's up there is the only way to assess the condition of your roof and what work needs to be done. Our Sales Rep will leave you with a clear estimate that indicates the scope of work, the contract price and the terms and conditions of the contract.
When you sign the contract, we'll ask you for a 10% deposit, payable by cheque, Visa, or Master Card. We'll also ask for your choice of shingle colour. Our Sales Rep will bring samples when he inspects your roof. We'll give you a tentative installation date. Our Production Co-ordinator will call you a few days ahead to confirm.
After the work is done, we will come to inspect the work. Then we'll invoice you for the balance owing and send you the warranty registration paperwork. If you have chosen the GAF Golden Pledge® lifetime warranty, a 3rd party inspector from GAF will come to your house to inspect your roof, normally within 60 days of the warranty registration.