We offer bulk salt and snow clearing products through the winter months!
Road salt
Thawrox
Salt & grit mix
7mm clear
One stop landscape supply shop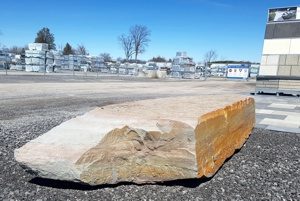 Beautiful outdoor spaces improve the appearance of your home and are an investment in its resale value. We can help you create them.
With a huge selection of landscaping stone  – and the products you need to create a solid base – we can supply everything you need for your patio, retaining wall, pool deck, step, border or other hardscape feature:

Concrete hardscape products
Natural stone
Lighting solutions from Kichler
Sod
Brown PT (pressure treated) lumber
Accessories
Selection of stone colours and styles
We carry landscaping stone from industry-leading manufacturers Permacon and Techo-Bloc. Whether you prefer a natural, smooth or antique look, the large range of colours and styles we have to choose from means we can help you select products that match your vision – and your budget.
Check out the Permacon Catalogue (PDF)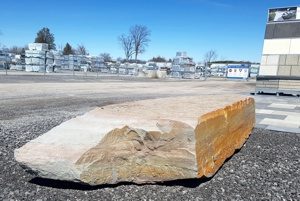 Check out the Techo-Bloc Catalogue (PDF)
The big picture
Both Techo-Bloc and Permacon have developed product lines that include complementary stone products for a variety of hardscape applications. If you are planning multiple hardscape features – all at once, or built over a few seasons – we can help you achieve a cohesive and harmonious look.
The best-performing products
Our landscaping product lines represent the best technology in the industry. Both Permacon and Techo-Bloc invest heavily in research and development to ensure their stone products are strong, retain their colour, and will endure our climate's freeze/thaw cycles. Techo-Bloc offers a lifetime warranty on the structural integrity of its stones, and Permacon offers a 50-year transferable warranty.
Check out the Permacon Warranty
Check out the Techo-Bloc Warranty (PDF)
Expert help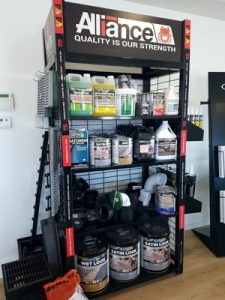 KOTT's team of experts can help you choose the best product and the right quantities for your job.  Looking for a landscaping contractor? Let us know. We can put you in touch with quality landscaping contractors in your area.
We are proud to be members of both Landscape Ontario, and the Commercial Landscape Association of Eastern Ontario.
A proven track record
Check out our excellent rating on the Better Business Bureau.
Are you a contractor?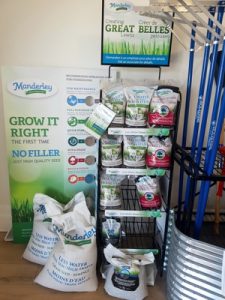 We're dedicated to serving your needs for product availability, one stop shopping and delivery. Talk to us about the KOTT difference.