We do roofing for new home construction and multi-unit re-roofing projects.
KOTT Inc. provides Home Builders, Consulting Engineers, Property Managers and Condo Boards with a one-stop shop for roofing system projects.
Why add KOTT Inc. to your tender list for roofing?
Reliable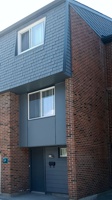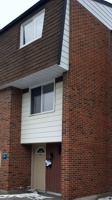 We've been roofing – and re-roofing – Ottawa homes and low-rise condo developments for over 40 years. We have the manpower, fleet, equipment and tools to get the job done.
With a large and experienced workforce to draw on, we can develop an installation or renovation program that works with your project timeline and budget.
A system-based approach
We offer a full range of roofing choices, including asphalt shingle-based systems, steel roofing systems, or flat roofs.
When it comes to asphalt shingle roofs, we know that what's underneath the shingles is critical to protecting the unit. We treat the roof as a system, installing a high quality leak barrier, solid roof deck protection, the proper ventilation and – finally – high quality shingles.
A focus on Safety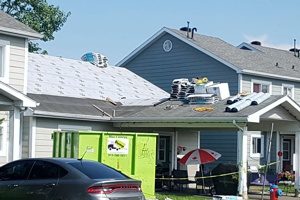 When the KOTT team is on your site you're covered against liability. Our installers are insured, bondable and covered by WSIB.
We take Occupational Health & Safety very seriously. We have a full-time Health & Safety Coordinator, 100% dedicated to defining, communicating and enforcing the KOTT Health & Safety program. Working with the Installation Supervisors, the Health & Safety Coordinator helps make sure everyone working on your job site is trained, and is following all Ontario Health & Safety Regulations.
A professional support team
Our Sales team, Project Managers and Installation Supervisors are supported by a team of in-house Estimators and Designers, a full-time Health & Safety Coordinator, and Finance and Administration professionals who can help with any scheduling, after sales service or billing issues.
A proven track record
Check out our excellent rating on the Better Business Bureau. We're not a startup or fly-by-night company – we've been in the home exteriors business for over 40 years .