Beauty, strength, durability, fire resistance and ease of maintenance. Stone and brick have made a comeback in today's home design.
We proudly supply masonry products by

The KOTT Difference
KOTT is proud to supply masonry products from industry leader Permacon. We believe they are unparalleled for aesthetics, product quality and manufacturer support.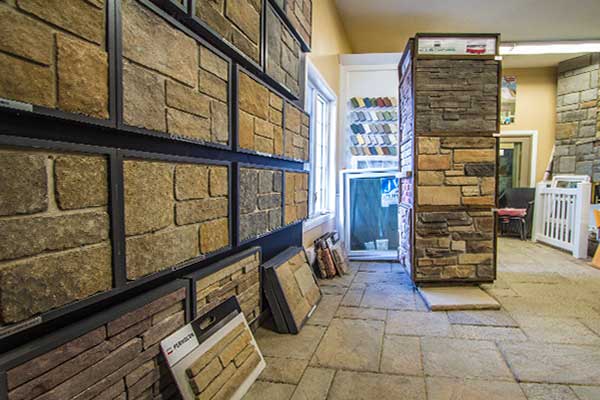 Innovation and a focus on quality
With more than 60 years' experience, Permacon creates innovative products in the industry's largest North American R&D centre. Permacon is the only company in its sector with a quality control lab: the concrete used to manufacture brick and stone is rigorously inspected, and finished products are systematically tested for resistance to temperature extremes, stability, homogeneity, and resistance to heavy loads.
Built on strength
Permacon's manufacturing process includes more stone than sand, giving its materials a superior density. Permacon products offer life-long durability through all seasons, and are specifically made to withstand the Canadian climate.
Colours that last
Permacon's unique pigmentation process ensures your masonry products will retain their colours over time.
A harmonized look
Permacon's landscaping and masonry product lines complement each other beautifully, to expand your possibilities and ensure a balanced look to your home exterior environment.
50 year warranty
Permacon masonry products come with a complete 50-year warranty, which can be transferred if your home is sold.
Maintenance-free
When properly installed, durable brick and stone products from Permacon require virtually no maintenance.
Already chosen a Permacon brick or stone style? Ask us for a quote.